Galvanometer-Scanner analogue
CITIZEN CHIBA PRECISION was founded in 1979 in Chiba, Japan, as a manufacturer of moving coil DC motors and is a member of the Citizen Group. It is considered an expert in miniaturized precision motors in advanced technology applications such as semiconductor equipment, medical tools and laser applications.
Citizen Chiba Precision offers high-performance galvanometer scanners for a wide range of applications. With apertures ranging from 3 to 30 mm, virtually all deflection unit requirements for industry are covered.
Applications
Solar technology - Electronics industry - Microtechnology - Medical technology - Automotive industry - Biotechnology - Microscopy - Display technology - Ceramics industry - Prototyping - Miniaturization - Lithography - Machine tools - Quality control - Optical technologies - Semiconductor technology.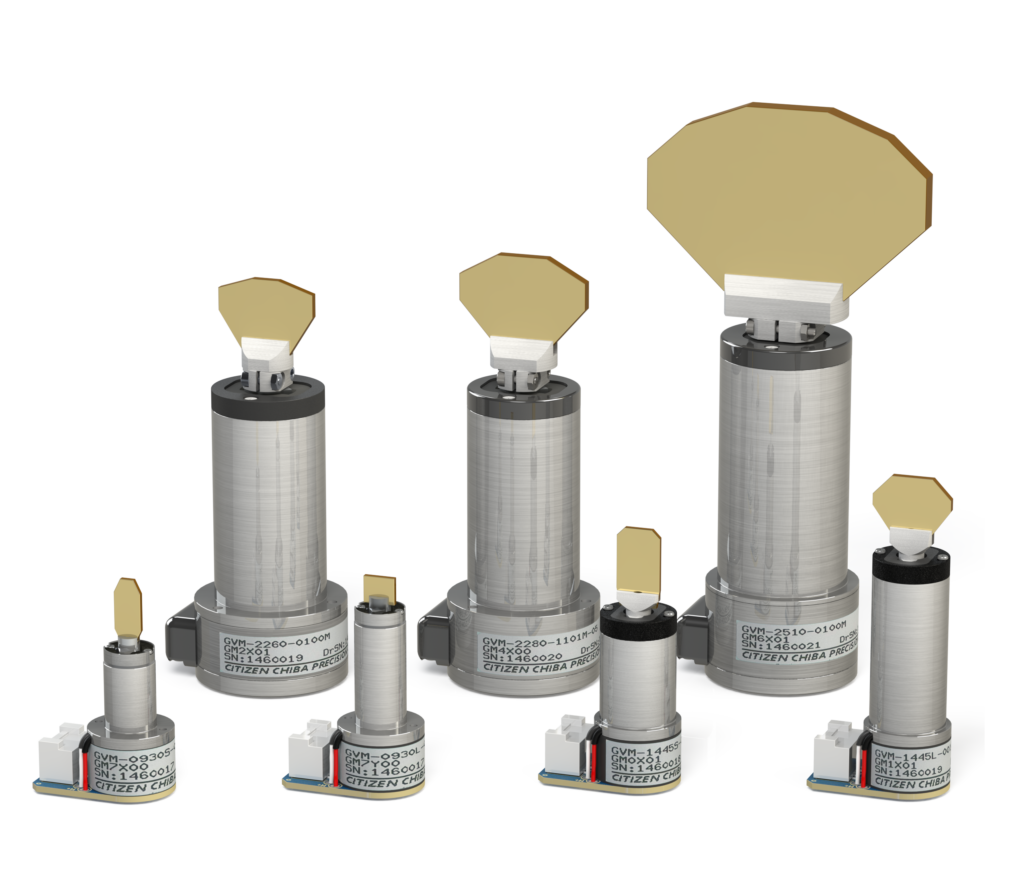 Specifications

GVM-2260

GVM-2280

GVM-2510

Recommended Aperture [mm]

Max. Scan Angle (mech.) [°]
Specifications

GVM-0930S

GVM-0930L

GVM-1445S

GVM-1445L

Recommended Aperture [mm]

Max. Scan Angle (mech.) [°]